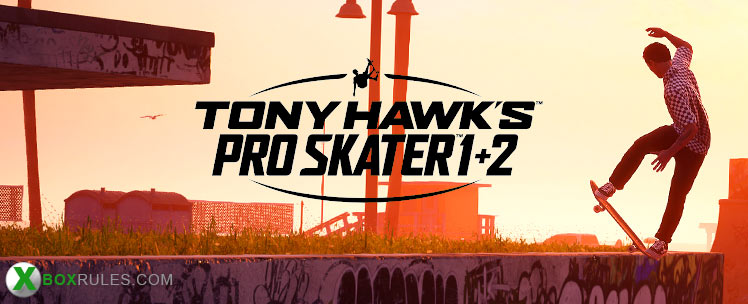 If you ever sat in your room playing Tony Hawk on one of the original Xbox consoles, this newly revived version of the game will bring you right back to that time in your life. Whether you played the game casually, or really tried your best to complete every single challenge that the game had to offer, you can relive all of those memories by playing this new revived Tony Hawk game.
The nostalgia.
You can go back to the old maps and levels that you used to replay for hours and hours. The School maps, the competition levels, and even Downtown and Downhill levels bring back all of the nostalgia that you are looking for.
The new stuff.
There are not only brand new ways that you can customize your skateboard and character, but there are new characters entirely. You can now choose to play as one of the many new characters. You can enhance your skills as a skateboarder as you play through each level and complete every challenge.
The updated graphics.
Tony Hawk has been a part of all of our lives at one point. These two games specifically have been in our lives for decades. However, they were made a very long time ago. The graphics and detailing from the original Tony Hawk pro skater games are definitely outdated by this point in life. But all of that is fixed. The colors, the graphics, the detailing on both the characters and boards, and the world around you, have been updated to match the quality and style of gaming that we all have and expect to see now.
Quick timed challenges make it easy to pick up and put away.
If you want to skate around for 10 minutes and 10 minutes only, having this game makes that easy. With other skating or Tony Hawk games, you have all the time in the world to complete the challenges that you need to complete. But in this game, you have about 2 minutes each time you press play. This way, you can always keep track of how much time has passed.
Having 2 minutes to complete as much as you can is fun, but that is not the only thing the time is useful for. You can easily pass the game back and forth by having the 2 minute timer. You and your friends can gather around and swap the controller after your time runs out. No one can be greedy and take all of the game time when you have about 2 minutes on each level.
In conclusion…
This game is fantastic. If you have ever played a Tony Hawk game, you should strongly consider buying this revival. If you haven't ever played a Tony Hawk game, you should still consider it. It's unlike any of the games previously released and you will be skating for hours.
Xbox game review – Tony Hawk Pro 1&2