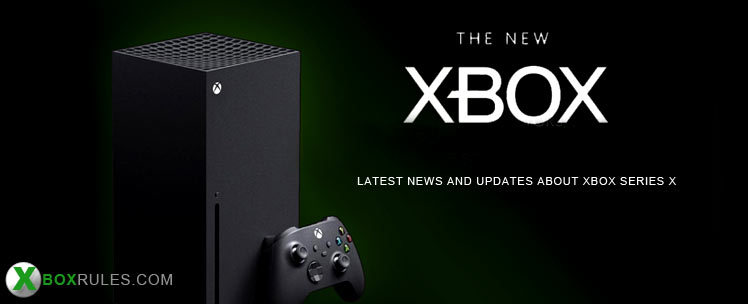 Microsoft, according to Windows Central.com is set to start selling the new X-box series X on November 10the of 2020 just about two weeks before the Thanksgiving holiday shopping starts.
Xbox Series X Price & Dimensions
Rumored to be priced at $499, the X-Box X is planned to compete with Play Station 5's gaming platform, and the new X-Box X Series has quite a lot under the hood.
First, the X-Box X Series has a decidedly boxy shape. According to Microsoft, the X-Box X Series will be 301mm x 151mm x 151mm. By contrast, the X-Box One X is Xbox One X at 300 mm x 240 mm x 60.
The boxy shape is said to be necessary to accomplish airflow. Microsoft said they built the X-Box series X in a box shape to run virtually silent while accommodating state of the art visuals.
Xbox Series X Spec
The system, which has a beastly 12 teraflop RDNA 2 graphics processing unit is said to run most games at 4K resolutions and 60 frames per second framerates, will actually run some games at 8k resolution and at 120 frames per second.The X-box Series X comes with a 1 terabyte NVMe solid-state drive, supports ray tracing for realistic real-world lighting, and has an AMD Zen 2 CPU. and has 16 GB of state of the art GDDR6 memory. The GDDR6 memory means the graphics will scream incredibly fast in the X-Box X Series.
Rumor has it that for $35 per month, you'll be able to get X-box all access. In addition, an integral part of the X-Box X series is that it will be completely backward compatible, meaning you can play all games, even the earliest X-box releases on the X-series platform.
Games coming out soon for the X-box X Series include:
* 12 Minutes
* The Ascent
* Aragami 2 (2021
* Assassin's Creed Valhalla
* Avowed
* Bridge Constructor: The Walking Dead
* Bright Memory Infinite
* Call of Duty: Black Ops Cold War
* Call of the Sea
* Chorus
* Control: Ultimate Edition
* CrossfireX
* Cyberpunk 2077 (2021)
* Deathloop (2021)
* Dirt 5
* Destiny 2
* Doom Eternal & Elder Scrolls Online
* Dragon Age 4
* Everwild
* Fable
* Far Cry 6 (2921)
* Fortnite
* Forza Motorsport
* Gears 5
* Gods & Monsters
* Halo Infinite (2021)
* Hood: Outlaws & Legends (2021)
* The Lord of the Rings: Gollum (2021)
* Madden NFL 21
* The Medium
* Observer: System Redux
* Overcooked: All You Can Eat
* Phantasy Star Online 2
* Planet Coaster: Console Edition
* Rainbow Six Siege
* Rainbow Six Quarantine
* Scarlet Nexus
* Scorn
* Second Extinction
* Senua's Saga: Hellblade 2
* Sherlock Holmes: Chapter One and many more.
So it appears that gamers wishing to take advantage of the new X-box Series 8 technology will not just be playing reverse compatible games. There are plenty of upgrades in the works for the serious player.
Latest news and updates about Xbox Series X