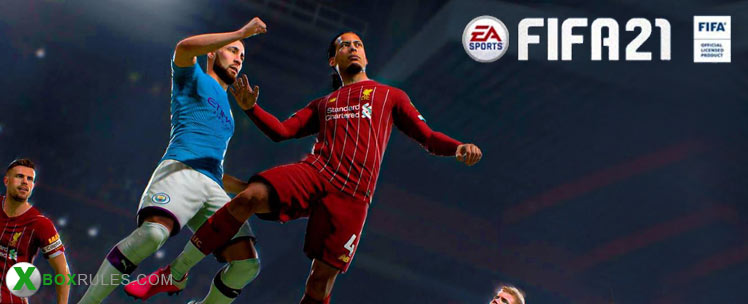 With the Xbox Series X on the horizon as gamers are excited for what's next to come, one game to look forward to is from the popular Fifa series, FIFA 21. Especially for soccer fans, FIFA is one of the most popular video game series among Electronic Arts, as the series itself made its debut in late 1993. Since then, the FIFA series has generated popularity from a vast number of gamers, not just those who are soccer fans.
Global Appeal
Aside from FIFA 21 being a popular video game series, the Xbox console series continues to appeal gamers on a worldwide basis. Especially when combining the Xbox console series with the popularity of the FIFA series, this equation is sure to garner excitement and interest to global fans. Xbox gamers will now get an opportunity to experience playing FIFA 21 to a whole another console, in which the Xbox Series X is expected to be more advanced than before.
As it's expected the FIFA 21 game to make its release on October 9, 2020, the game itself will be available for multiple video game platforms. To get into details, not only the FIFA 21 game will be available on 9th generation video game consoles like Xbox series X, but will also be on 8th generation consoles such as the Xbox One. Because of this, this is exciting for Xbox gamers who wish to save money and stick to their 8th generation consoles.
One for Football Fans
It's worth noting as well that Kylian Mbappé has been honored to be on the front cover of the FIFA 21 game. Any Xbox gamer who watches soccer and is a fan of his would appreciate this a lot. The FIFA 21 game will also feature 100 icons for the Ultimate Team. Such players for that very Ultimate Team include Eric Cantona, Petr Čech, Ashley Cole, Bastian Schweinsteiger, Philipp Lahm, Ferenc Puskás, and more. The Ultimate Team will also feature more of an addition to the co-op gameplay as well.
FIFA Reception & critical acclaim
One of the reasons FIFA became a household name in terms of gaming series was due to the reception it's been given over the years. The FIFA game series has received critical acclaim over the years for a selection of games. One example of this would be from FIFA 10, which was overwhelmingly reviewed positively. For this year's release of FIFA 21, there's more of an empathizes for its career mode, specifically the interactive match simulator mode. FIFA 21
Xbox gamers are looking forward to playing FIFA 21 once it comes out to stores. Especially considering gaming has come such a long way in advancement.
Nowadays, gaming has become an integral part of everyday activities, to which in some cases, gaming has become a lucrative job for many people. And FIFA gaming itself has blended in with everyday gaming, with many Xbox gamers streaming themselves while playing FIFA games. It looks as if FIFA 21 will also be following the same path.
FIFA 21 comes to Xbox Series X